Amelia Earhart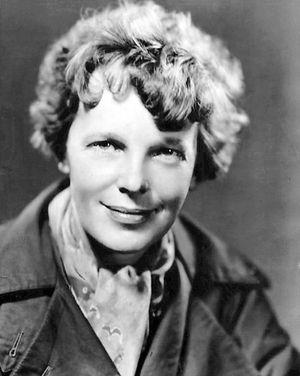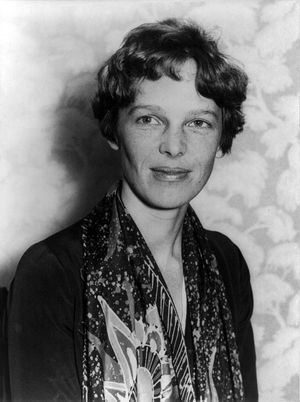 history.com/topics/amelia-earhart
 
       There's a world of information about Amelia Earhart available online so I won't repeat her bio here. But one of the best things I found while researching her was a clip of her talking about the flight I wrote about in "What a Woman Can Do", when she became the first woman to fly solo nonstop across the Atlantic.
Here's more on that flight:
"On the morning of May 20, 1932, 34-year-old Earhart set off from Harbour Grace, Newfoundland to fly to Paris in her single engine Lockheed Vega 5B to emulate Charles Lindbergh's solo flight five years earlier. After a flight lasting 14 hours, 56 minutes during which she contended with strong northerly winds, icy conditions and mechanical problems, Earhart landed in a pasture at Culmore, north of Derry, Northern Ireland."
https://www.historychannel.com
On-this-Day--Amelia-Earhart-Embarks-on-Solo-Atlantic-Flight.html
Her first flying teacher was Anita "Neta" Snook, and Earhart paid it forward by supporting other female pilots through her involvement  with The Ninety-Nines, the now international organization of women in aviation.
Some quotes from her:
"You haven't seen a tree until you've seen its shadow from the sky."
"Women, like men, should try to do the impossible. And when they fail, their failure should be a challenge to others."
"Flying might not be all plain sailing, but the fun of it is worth the price."