Edmonia Lewis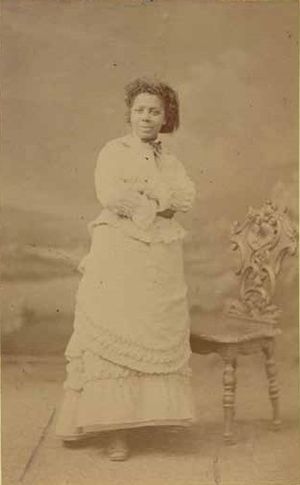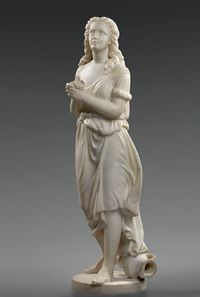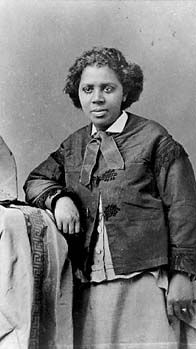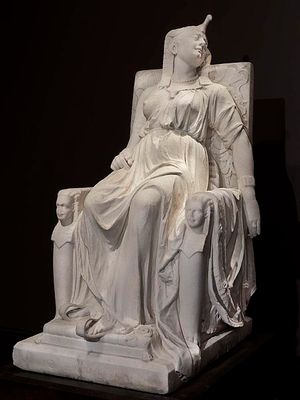 I was in Berkeley visiting my dear friend Renee Hayes, and when I told her about my 13 Women project she said "You have to write a song about Edmonia Lewis!" I knew nothing about her, so Renee scoured the internet and called out info while I wrote all the good stuff down, then grabbed a guitar. Gradually a song emerged. Back in Nashville I rewrote it numerous times, more than any other song on the album. I took it to the East Nashville Song Salon for critique, wrote some different music for it, sent it to some friends in Los Angeles for more critique, worked on the lyrics some more, and finally threw it out. Then I wrote an entirely new song inspired by Edmonia's determination.
Edmonia Lewis (c. July 4, 1844 – September 17, 1907) was a part Chippewa, part Black woman who would not let hardship keep her from her goal of becoming a sculptor. She was orphaned at a young age, then kicked out of school for being "too wild". When she went to college at Oberlin she was targeted for being an ambitious woman of color. She was falsely accused of poisoning her housemate and put on trial. During this time she was abducted and beaten by unknown assailants. Though she was found innocent of the poisoning she was later kicked out of Oberlin for supposedly stealing art supplies.
She was determined to become a sculptor and refused to let these events define or stop her. She moved to Boston, was mentored by abolitionists, and eventually made her way to Rome where she could live and work as she wanted. There she became a world-famous artist and darling of the press, working in her studio wearing a red beret and selling her sculptures for thousands of dollars.
When Kyshona Armstrong came in to sing on Wave That Rocks Me she remarked that leaving the US was often the only way for a woman of color to make a mark back then. Both Edmonia and Josephine Baker weren't really successful until they moved to Europe.
Here are some more links:
https://www.brainpickings.org/2020/06/10/edmonia-lewis/
https://www.artsy.net/article/artsy-editorial-success-edmonia-lewis-black-sculptor-19th-century-america
https://www.nytimes.com/2018/07/25/obituaries/overlooked-edmonia-lewis-sculptor.html