Josephine Baker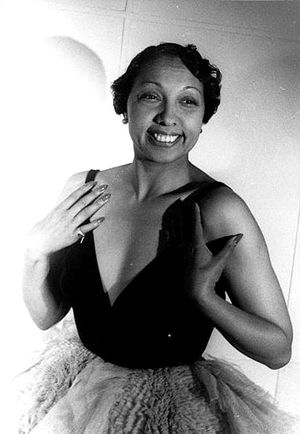 When I first saw some scratchy footage of Josephine Baker dancing I didn't get why she was so revered. It wasn't until I learned more about her that I understood just how talented and powerful she was.
Josephine Baker was born in 1906 in St. Louis to two entertainers, and danced throughout a childhood marred by poverty and racism. She had success as a dancer and singer in the US and was part of the Harlem Renaissance, but the welcoming climate for Black artists in Paris drew her to France in the 1920s. There she became a famous and well-paid burlesque dancer at the Folies Bergère and a beloved mega-star throughout Europe. At the height of her fame she would walk her diamond-collared pet cheetah "Chiquita" down the Champs-Elysées and be hounded by fans. She received more than a thousand marriage proposals. Her rise to fame is noteworthy enough, but what got me excited about her story was hearing that she was a spy for the French Resistance during WWII. At shows in Berlin she would eavesdrop on German officers, who apparently didn't realize the beautiful dancer could understand them as they discussed military secrets. She'd write notes in invisible ink on sheet music, hide them in her underwear, and take them back with her to Paris to pass to members of the resistance.
      After the war Ms. Baker returned to the US and became a civil rights activist as well as an entertainer. Over the years she adopted 13 children from various countries. Clearly she had an extraordinary life before, during, and after her time as a spy that spurred me to write "A Little More From Josephine".
Some more links:
womenshistory.org/josephinebaker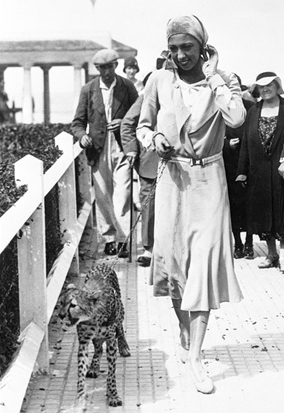 britannica.com/Josephine-Baker
Some think she was bisexual:
https://afropunk.com/2019/06/josephine-baker/
Here's a nice youtube piece on her with some great photographs as well as some clips of her dancing
Here's a sweet, poetic award-winning book about Ms. Baker--looks like a children's book but I thoroughly enjoyed it:
Josephine: The Dazzling Life of Josephine Baker Patricia Hruby Powell/Christian Robinson
"I wasn't really naked, I simply didn't have any clothes on."

"Surely the day will come when color means nothing more than the skin tone, when religion is seen uniquely as a way to speak one's soul, when birth places have the weight of a throw of the dice and all men are born free, when understanding breeds love and brotherhood."

—Josephine Baker